Kids' Tech University Graduate School
Overview
The primary goal of Kids' Tech University: Graduate School (KTU: GS) is to spark students' interests in the fast-growing fields of science, technology, engineering, and mathematics (STEM.) Our curriculum is divided into two parts, each designed to help high schoolers explore the ways their new knowledge can be applied in their day-to-day lives.
Interactive Presentation Session
Introduces new and exciting concepts in STEM, framed around a simple question like, "Where can we find water?"
Helps students to share their perspectives and test their understanding of key concepts, rather than sitting passively through a standard science lecture
Allows students to interact with our expert faculty presenters in a fun, entertaining environment
Hands-On Activity
Builds on concepts introduced in the morning presentation session
Helps students see how STEM can improve their understanding of the people, places, and things they encounter in their everyday lives
Gives students an up-close look at what it's like to conduct research in a university setting
How to Register
Registration opens- Registration for the 2021 program is currently postponed due to COVID. We hope to offer a program soon.
Complete Our Online Survey: Click here to fill out our online registration survey. Participation in KTU: GS costs $50 per student. 3 need based scholarships will be given out. If you are interested in applying for a scholarship please contact, Kristy Collins at kdivitto@vt.edu.
Participation: Due to costs and space restrictions, only registered students will be allowed to participate in KTU: GS activities. Parents and unregistered students will not be admitted.
Questions
Please direct all questions about registration, fees, and scholarship eligibility to Kristy Collins at kdivitto@vt.edu.
Kids' Tech University: Graduate School is made possible through the generous support of donors like Stacy Smith and Dick and Denise DiVittorio. Click here to make your own contribution.
Additional programmatic support is provided by the Virginia 4-H Foundation.
Alan Raflo
Research Associate Professor
College of Natural Resources & Environment
Virginia Tech

In 20 seconds, name all the places you can in your house where you could find water.  If you said sinks, showers, toilets, and washing machines, of course you're right.  But did you mention water in your food? In wood? In electricity? In you? This session will explore many of water's connections to humans and their activities, other living things, and environments. We'll also explore various issues and concerns - including yours! - that result from water's widespread connections.
Kendra Sewall, Ph.D.
College of Neuroscience
Assistant Professor
Virginia Tech
Animals are part of our daily lives, but do they think the same way we do? Do they learn and remember the same things?  In this talk we will consider what humans and animals have in common and how studying animals, ranging from sea slugs to chimpanzees, helps us understand how learning and memory work in all creatures, even humans. In particular, we will discover some of the amazing and specialized learning abilities of birds.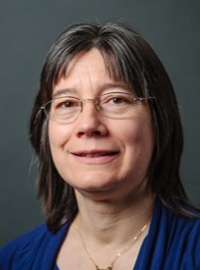 Ann Stevens, Ph.D.
Department of Biological Sciences
Professor of Microbiology
Virginia Tech
Microbes can make you sick, but did you also know that you can't live without them? In this session we will talk about the role of microbes in your daily life from rooms within your home like the kitchen and bathroom to your yard outside. We will discuss the microbes in your personal microbiome that protect you, as well as the steps that you can take to protect yourself from disease-causing microbes. We will do an experiment that will convince you how important it is to wash your hands. Plus, you will get to build a "foldiscope" and use both it and real microscopes to observe individual microbes.    

Dr. Ann Stevens is a Professor of Molecular Microbiology at Virginia Tech in Blacksburg, VA. Research in her laboratory is focused on environmental sensing and response as it relates to bacterial quorum-sensing systems and bacterial-host interactions. Model organisms under investigation include the plant pathogen Pantoea stewartii and the human/animal pathogen Vibrio parahaemolyticus. Dr. Stevens has received the Virginia Tech Alumni and Wine Teaching Awards and is a member of the Virginia Tech Academies of Teaching Excellence and of Faculty Service.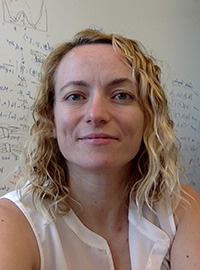 Gizem Korkmaz, Ph.D.

Research Associate Professor
Social & Decision Analytics Division
Biocomplexity Institute & Initiative
University of Virginia
When you are invited to an event, but you want to attend only if your friends do, how do you make a decision? In this session, we will talk about how people use social media to make decisions to join group events (collective action). Examples could include going to a social or a cultural event such as a party or a concert, playing in team sports or joining a protest. Students will then participate in a fun online experiment that involves messaging other players in the game to decide whether to participate or not in a fictional event. Experimental points will be earned depending on own decisions, the decisions of others, and chance. We will then analyze this data in class to observe which conditions result in the highest participation and to develop ways to possibly change the experiment to evaluate other research questions.
Gizem Korkmaz is an Associate Professor at the Social and Decision Analytics Division (SDAD) at Biocomplexity Institute & Initiative (BII) at the University of Virginia. She is also an Adjunct Assistant Professor in the Department of Agricultural and Applied Economics at Virginia Tech. Her research focuses on social and economic networks, involving mathematical and computational modeling, and empirical analysis. She works with novel data sources such as social media, 911 calls, crime incidents to ask how we can make data useful for people and communities.
KTU: Graduate School is designed to spark kids, ages 13-16, interests in the growing fields of science, technology, engineering, and math. This day-long learning experience presents exciting scientific discoveries in language students can understand and gives them access to resources and expertise that can only be found at Virginia Tech.